Your first year with your new baby is precious and goes by too fast. Remember all the little milestones in your child's life with this personalised storybook. Tell your child how they came into this world, how they grew, and how much you will always love them.
Get Notified When We Launch
Envelope for a time capsule letter
Stickers to decorate your book!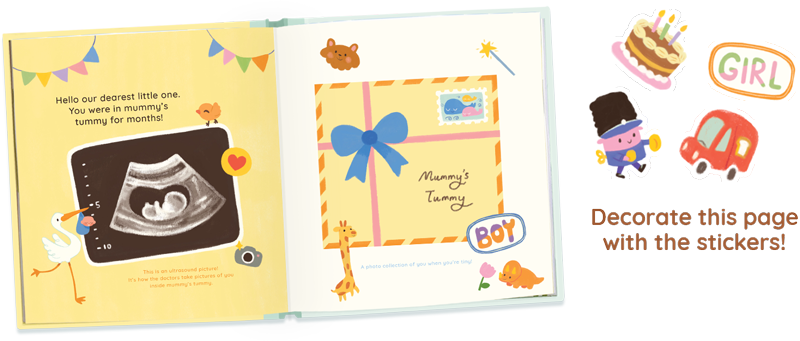 Each book is lovingly designed and illustrated.