Brave Katie 11.11 Bundle Set
Dive into the magical world of Wizard's Funland with our Brave Katie in the Wizard's Funland Storybook and unleash your creativity with the DIY Carousel Themepark Papercraft Set! ✨
🎉 Elevate your 11.11 with this enchanting duo deal – where storytelling meets hands-on crafting. Grab the bundle now and embark on a magical journey of savings and creativity! 🚀
Set Included:
Brave Katie in the Wizard's Funland
Seek-and-find storybook 🎈
Create interactions between family and children through a fully-illustrated, search-and-find storybook.
Discover 8 exciting locations
Learn about space, dinosaurs, animals, Malaysian culture, and more along the journey. The characters Katie meets will even help you get to know your own family better!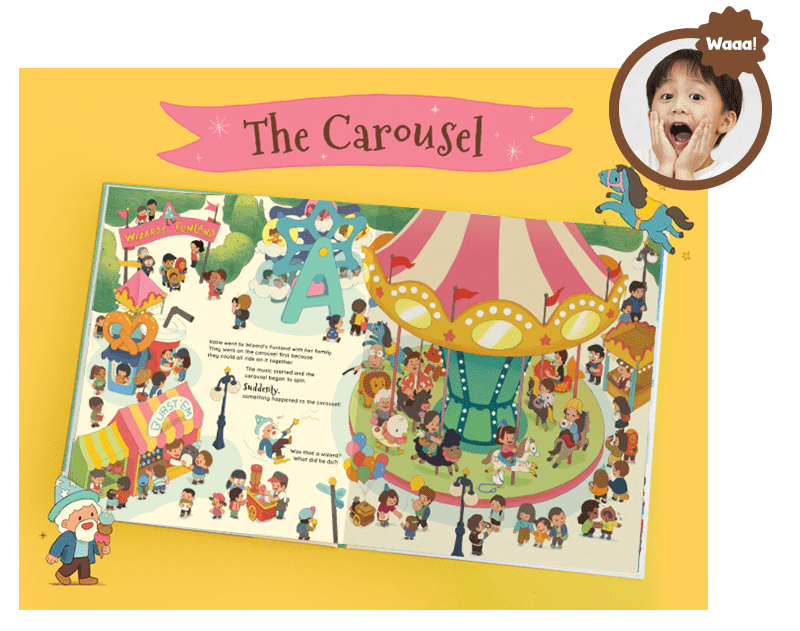 DIY Carousel Themepark Paper Craft Set
Embark on a thrilling journey of creativity with our DIY Themepark Paper Craft Set – your ticket to building your very own theme park!
This enchanting kit is a symphony of imagination and construction, offering everything you need to bring the magic of a theme park to life.
1x Carousel
1x Circus Tent
4x Stalls
9x Characters
4x Bamboo Sticks
4x Paper Straws
1x Envelope