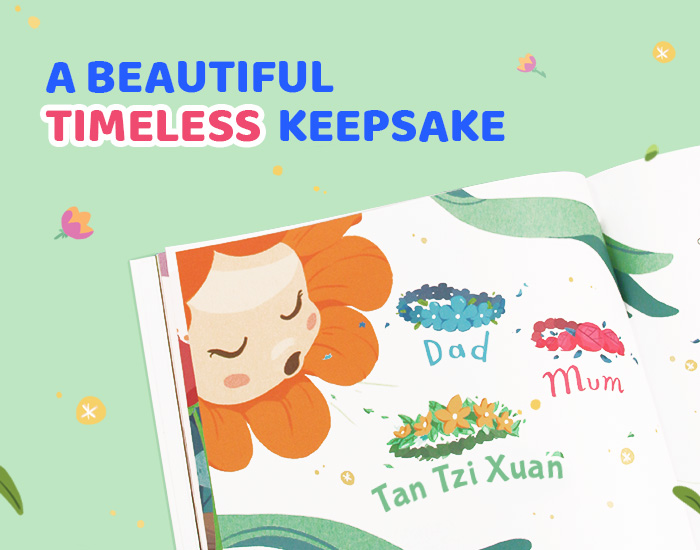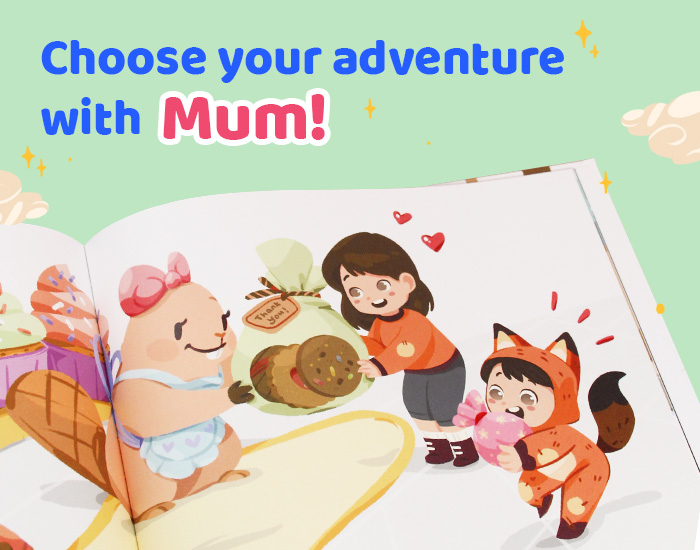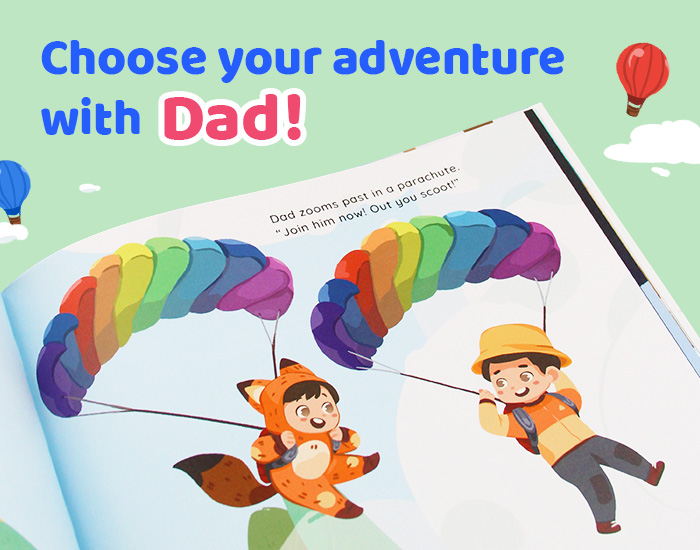 Mum! Dad!! Where Are You?
You and your parents set off on an exciting camping trip. Your parents set up the campsite and you go into the forest to collect some things for the campfire. When you come back, Mum and Dad has disappeared!
Where have they gone? Does the mysterious glowing flower have something to do with this?
Send a special child on a magical journey that they will never forget! but this time, with you! Topped with a sprinkle of rhymes and a cute little spell that you can sing along with your child!
Hardcover: RM 120 | Softcover : RM110

Preview all 42 pages before buying
Comes with a nature-themed activity booklet
Free Shipping within Malaysia
A Beautiful Timeless Gift for New Parents
Great gift for parents having their first child! Although the story is for ages 2-8, it's special for parents to receive a keepsake book with their new baby's name in it. Something that they can treasure together as the child grows up.
Write a special message for your child
A memorable note from you always reminds the child how much you care - get it printed in the book for free!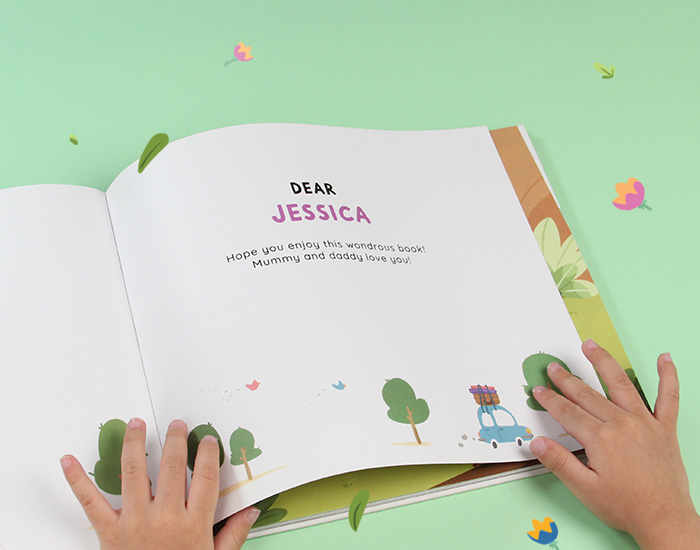 Choose from 6 Different Themes, Tailored to Your Kids' Interest
Is it... the Freezing Cold Winter Wonderland? The Starry Stars and Space? or is it some Forest Animal Fun? Choose from different themes to get a story that matches the interests of the child!
Extra Activities, Endless fun!
Comes with FREE Nature Activity Booklet and limited sticker.
The Let's Explore booklet is filled with fun activities based around a nature theme. Take your kids on a scavenger hunt, play a family game, make Bee-noculars and more!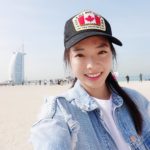 Celine Saw
Ordered 3 for my 3 daughters and surprisingly they got me 3 different stories for its adventure content. My daughters love them so much… when mentioned about their best friend's name they will be excited to know more… very good idea and the story content also very new and creative. This story book is suitable to give a a gift as well.. Definitely would come back and order again ❤️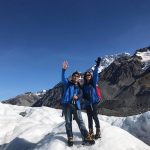 Siao Ai
打开时就很像收到一个礼物盒。 这是一本属于女儿她自己的书。 她一翻开就快速寻找她在书里扮演的角色,她妹妹还有她的好闺蜜。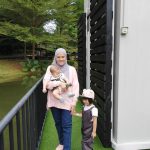 Siti Sarah Che Dan
Sleepover Adventure is definitely a very fun book for my child. Especially because the main character is herself. When I read the book for her, she will imagining herself going on an adventure doing all the fun stuff. She keep asking me to read the book for her every single day ? The graphic also very nice, colourful and bright. It makes my child keeps on saying WOW on every single page.? There is also activities in the book such as find the items which my child really had a great time doing it. Sleepover Adventure is such a fun way to entertain a child and explore their imagination. ❤️ Hoping that Wizard Within will offer more adventures series in the future for the kids to enjoy! ?