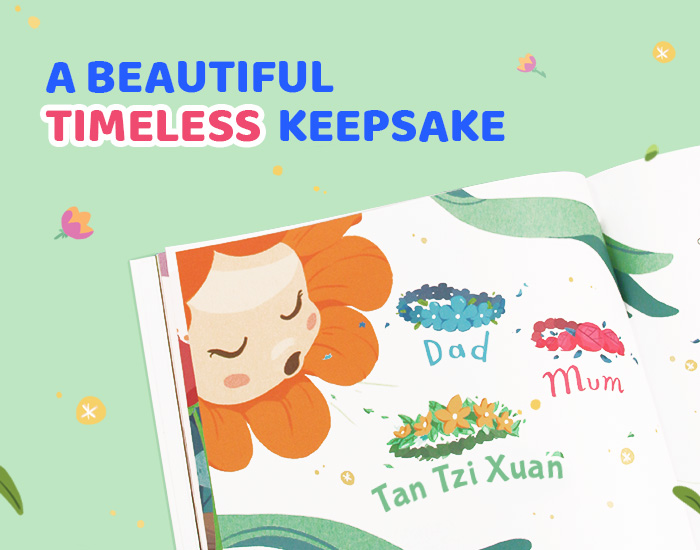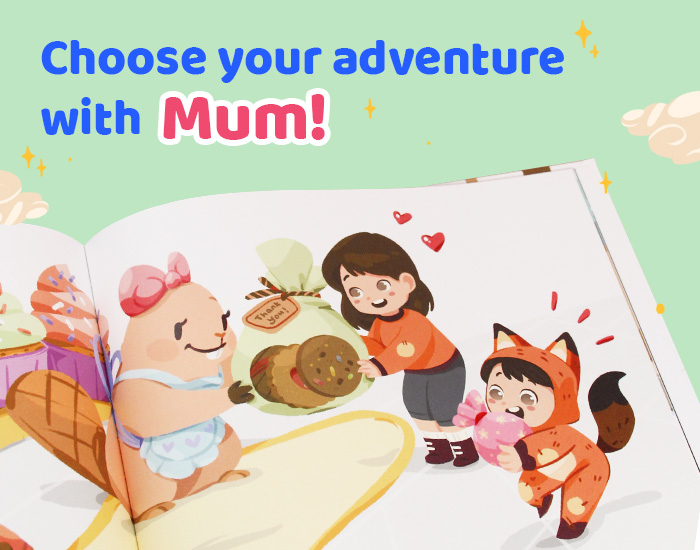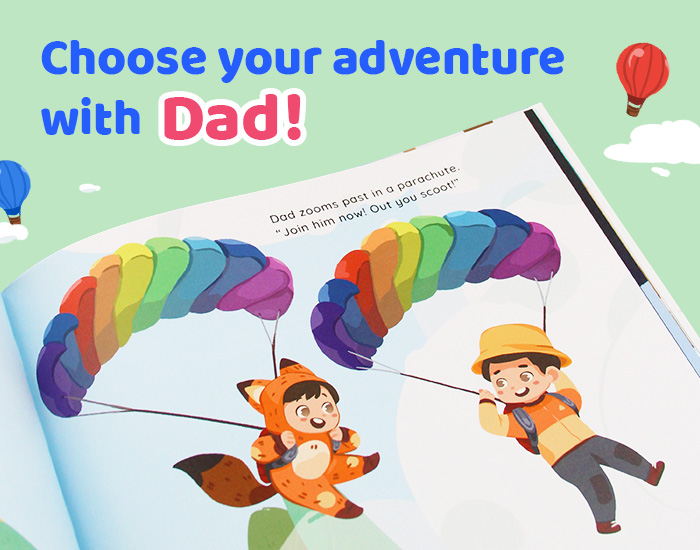 Mum! Dad!! Where Are You?
You and your parents set off on an exciting camping trip. Your parents set up the campsite and you go into the forest to collect some things for the campfire. When you come back, Mum and Dad has disappeared!
Where have they gone? Does the mysterious glowing flower have something to do with this?
Send a special child on a magical journey that they will never forget! But this time, with you! Topped with a sprinkle of rhymes and a cute little spell that you can sing along with your child!
Preview all 42 pages before buying
6 Different Themes to Choose
A Beautiful Timeless Gift for New Parents
Great gift for parents having their first child! It's special for parents to receive a keepsake book with their new baby's name in it. Something that they can treasure together as the child grows up.
Write a special message for your child
A memorable note from you always reminds the child how much you care - get it printed in the book for free!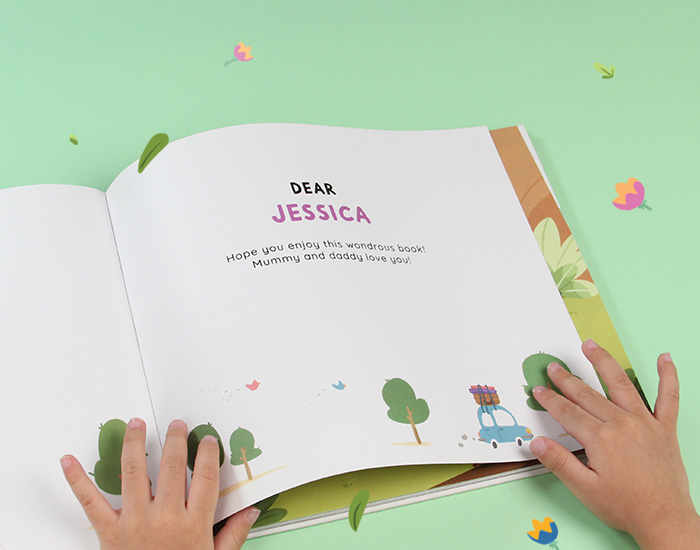 Choose from 6 Different Themes, Tailored to Your Kids' Interest
Is it... the Freezing Cold Winter Wonderland? The Starry Stars and Space? or is it some Forest Animal Fun? Choose from different themes to get a story that matches the interests of the child!
Extra Activities, Endless fun!
Comes with FREE Nature Activity Booklet and limited sticker.
The Let's Explore booklet is filled with fun activities based around a nature theme. Take your kids on a scavenger hunt, play a family game, make Bee-noculars and more!
Our Happy Little Customers
Best Personalised Storybook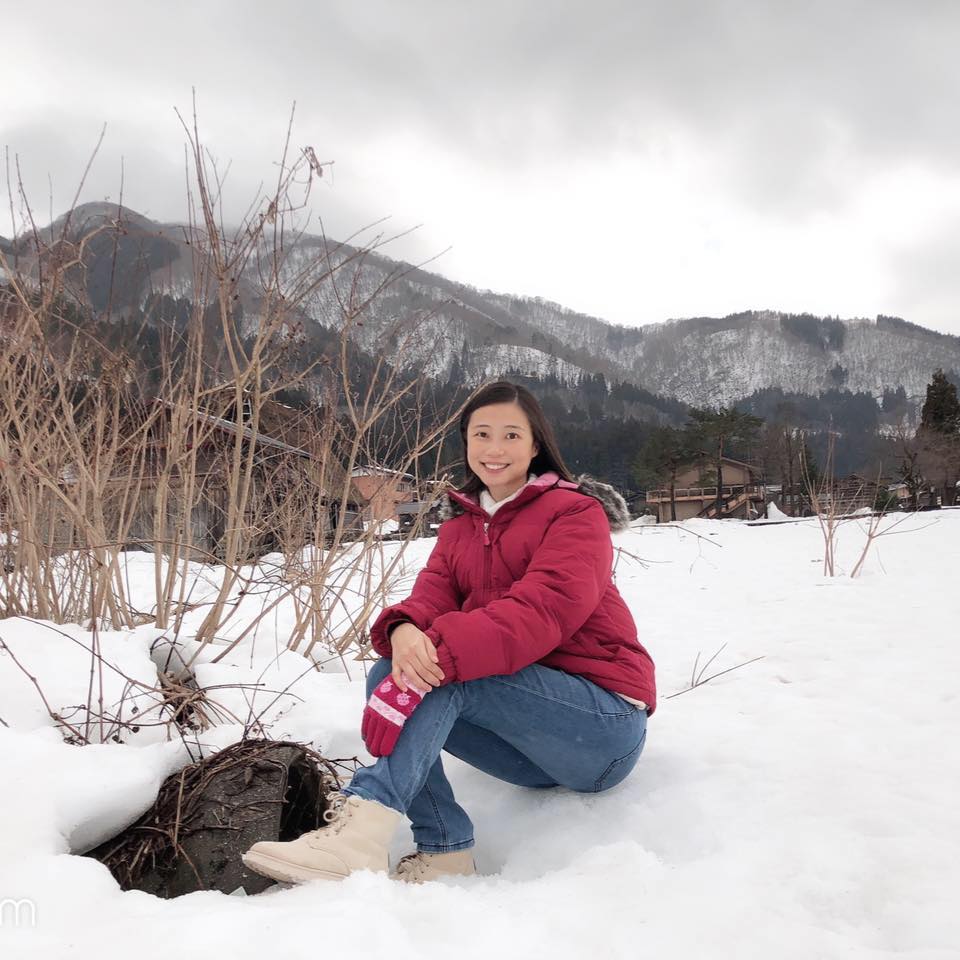 Peggy Ong
Mum! Dad!! Where Are You?
很棒的一本客制化故事书,书本印有孩子的名字,孩子们很喜欢,非常推荐👍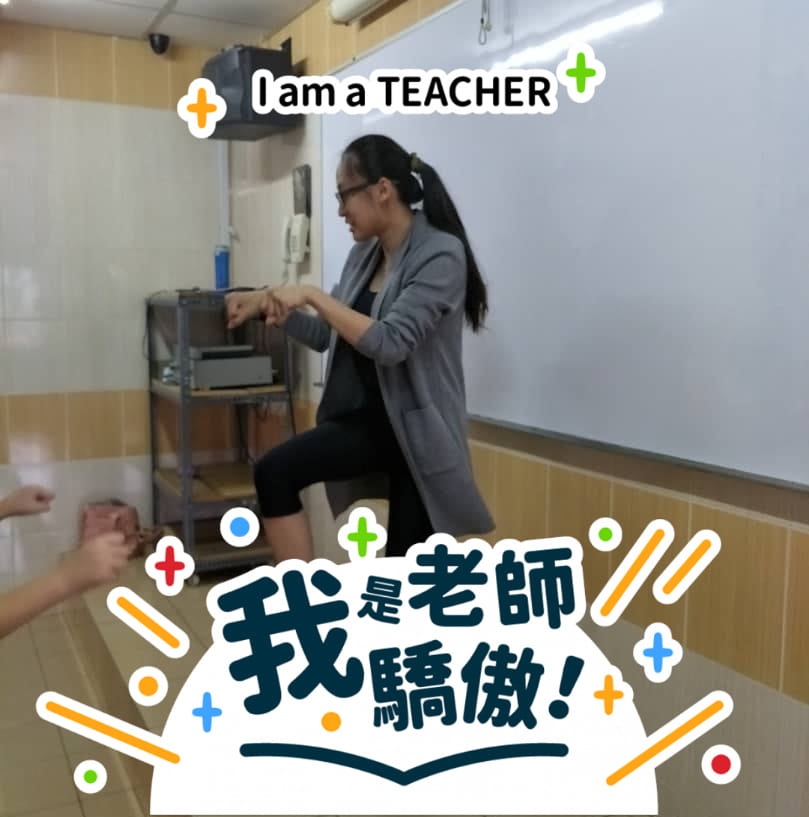 Peck Snow
Mum! Dad!! Where Are You?
My daughter likes the book very much. Now she will act like what the story tell, and baby will stare on Hyun's actions while listening to my reading. When Hyun climb on wall (saved parents and climb to the top of the tree) and baby will look at Hyun and follow her to "climb". Baby will request to join our storytelling moments.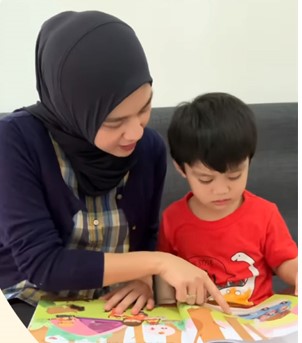 Dr. Dayana
Mum! Dad!! Where Are You?
Buku ini memang sesuai sangat nak beli kalau nak jadikan hadiah untuk anak kita atau anak kawan atau anak buah, sebab boleh customize kan!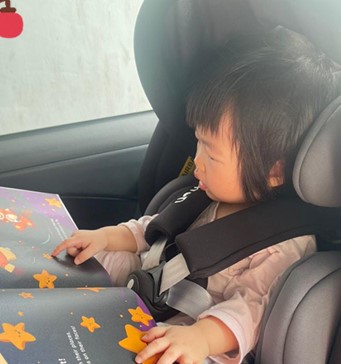 Jax Kelly
Mum! Dad!! Where Are You?
孩子爱不释手啊!会介绍给亲朋好友购买,等孩子看腻了这本,会再购入另一本故事书!