From BEARY yummy bakes, decorations and jolly fun activities, we've got everything you need to have the cosiest Beary Merry Christmas Party at home with your little ones!
According to the Insider's guide to the Teddy Bears booklet, make these beary yummy and chocolatey cookies with your little ones for the perfect Beary Merry Christmas party.
Check out these Teddy Bear chocolate cookies! A traditional Teddy's Christmas would not be complete without them.
2. Cardboard Gingerbread House
You might have no idea how to store the sugary gingerbread house that your kids made; it might just end up in the trash. These Cardboard Gingerbread House light up and are easy to make and display!
Just add any crafty embellishments decorations included in our Beary Merry Craft Box to make it magical and sweet.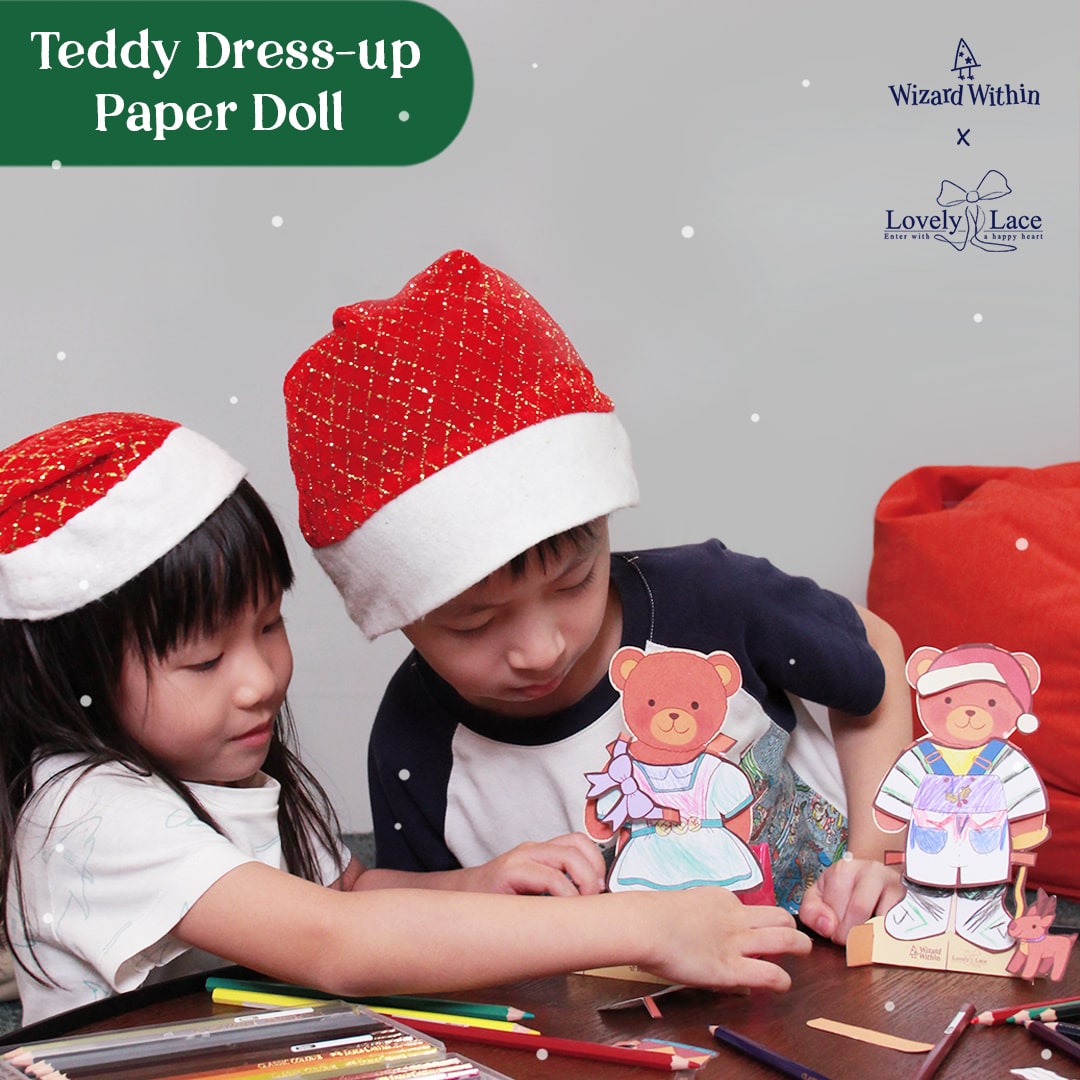 3. Dress Up Your Teddy Bears
Colour and decorate teddy bear paper dolls with our doll templates! We've made many fun clothes and accessories to colour and dress the teddy bears, including teddy ear hats, cool ice skating shoes and cosy sweaters!
Try these quick-to-make Towel Teddies! They make a great addition to a cosy Christmas party, AND they can be used as small face towels afterwards.
Last but not least, our star of this holiday season, the Beary Merry Craft Box!
For some hassle-free and beary festive fun with your little ones, why not get our Beary Merry Craft Box and have a warm and cosy Christmas party!
Don't forget to share all your Beary Merry creations photos on social media with the hashtag #WWBearyMerryChristmas!