Do you have a green thumb, or does everything you plant seem to wither? We've collected some of the easiest plants to grow in our tropical climate. Plant these flowers with your children and see if something magical happens! Even beginning gardeners are sure to see some magic flowers blooming soon!
Lantana camara, commonly known as big-sage, produces beautiful orange and yellow flowers. It originally came from South America, but now it grows all over the world. In fact, it grows so well that it's considered an "invasive species". In Africa, people want to get rid of it! Many people think of it as a weed, but you can easily buy it in a garden centre for just about RM10. You can let your kids decorate the pot with paint or stickers. This is a very forgiving plant and will continue to grow and flower even if you forget to water it (as long as it gets some rain from time to time).
Ixora Coccinea is also known as jungle geranium! You can often see these growing on tall bushes along the roadsides. Lovely, bright red flowers grow on them almost all year round, so one of these bushes is a great way to add colour to your yard. This plant is originally from India, but is now popular in tropical areas all around the world. Start your backyard jungle with a jungle geranium!
Hibiscus is the national flower of Malaysia and it's very easy to grow! Plant it in a big pot in moist soil and make sure it has plenty of sunshine. Water it about twice a week. If there's a lot of rain, you may not need to water it so often. Soon you'll have big, beautiful red flowers!
Okra/Ladies' Fingers — you probably know this as a vegetable, but it also produces lovely yellow, pink, orange and red flowers! The next time you buy ladies' fingers from the supermarket, cut one up, take the seeds out and try to plant them. It might help to get them to start sprouting by wrapping them in a wet paper towel for a few days and then move them to the soil.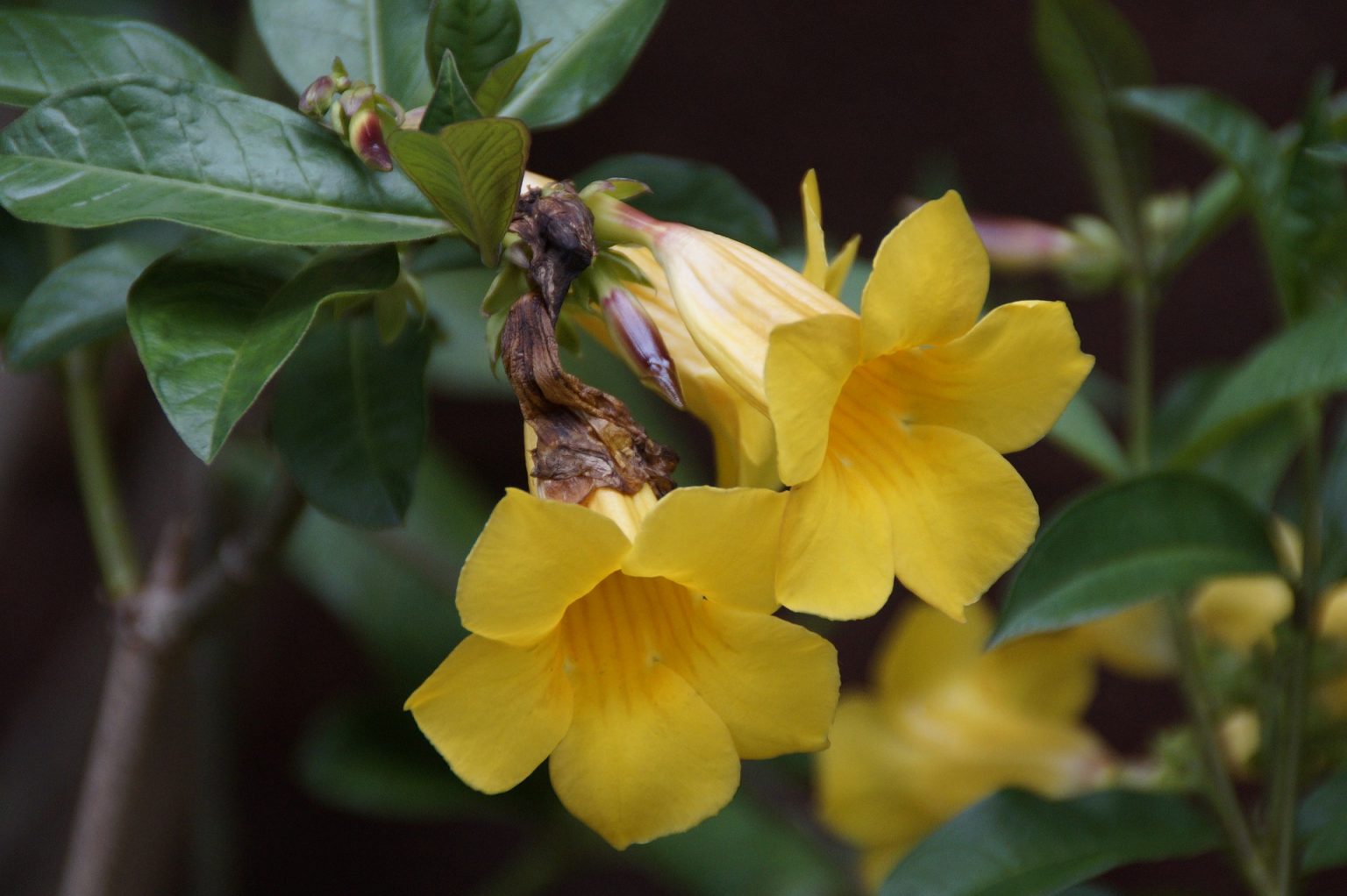 Allamanda Cathartica is commonly known as golden trumpet and it's easy to see why from its shape and colour. They grow fast and can easily cover a whole fence, but you can also keep them in a pot and trim them. They like Malaysia's sunny, hot, humid weather, but don't water them too much. These plants also attract butterflies to your garden!
Parakeet Flowers — These flowers are also called Parrot's Beaks because they are shaped like bird beaks. Just take a walk around your neighbourhood and you'll probably see some. They are easy to grow; just make sure they get enough water.
Do you want to read about an adventure with a magical flower? Check out our customised book – Mum! Dad!! Where are You?