Lantern Festival is also called 'Yuan Xiao Festival' (元宵节), people celebrate with paper lanterns and dragon dances. Paper lanterns are a classic Chinese craft that can be made in minutes! This easy tutorial will show you and your kids how to make your own paper lantern with simple materials! Your child will love seeing their very own paper lantern light up the room, let's get crafty together!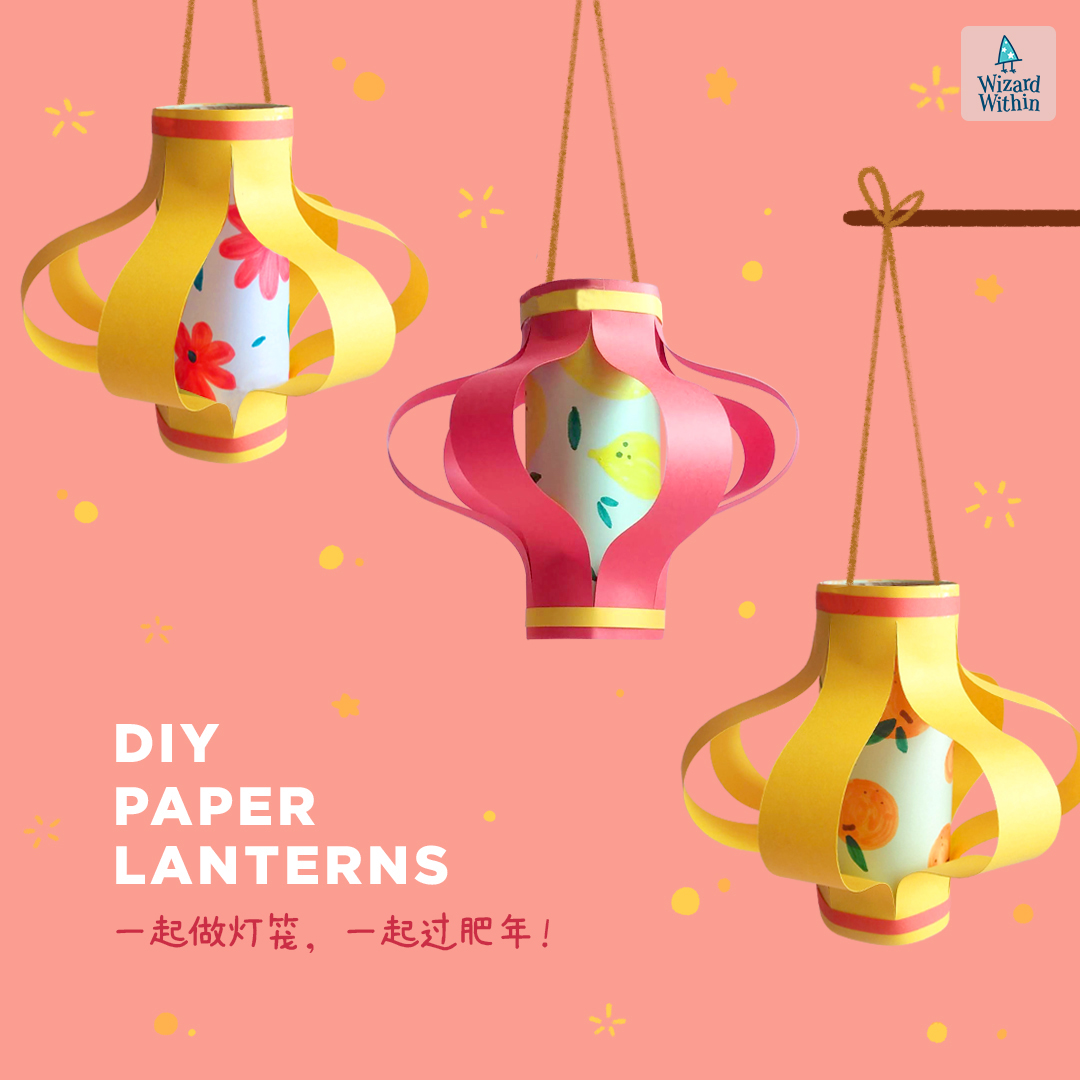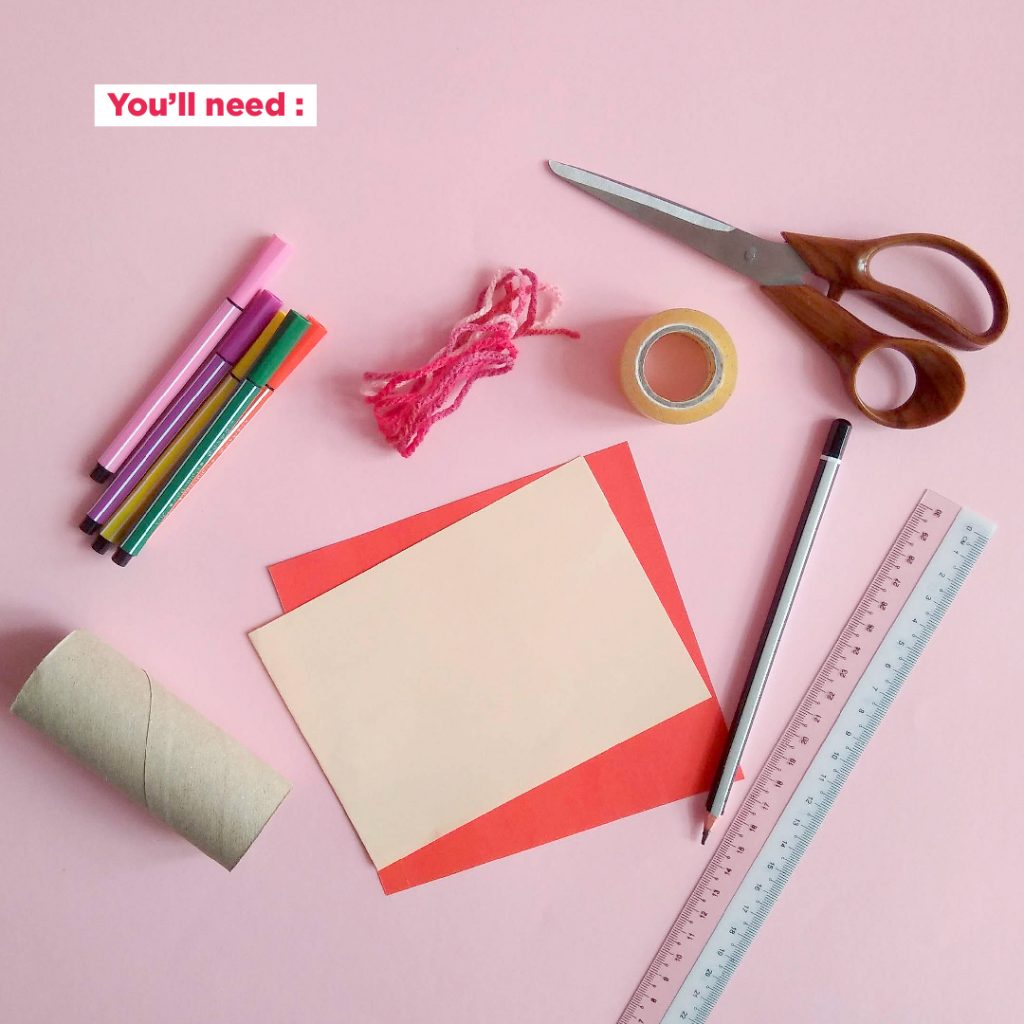 Color Pencil
Strings
Color Papers
Toilet Roll
Pencil
Ruler
Masking Tape
Scissor
Here are 7 steps to follow:
Step 1:
Cut out a 10.5cm x 15cm piece of paper and draw a pattern on the paper.
Step 2:
Tape the paper around the toilet paper roll.
Step 3:
Cut out another 14cm x 15cm piece of paper and draw lines on it as shown.
Step 4:
Fold the piece of paper in half and cut along the lines as shown.
Step 5:
Tape the paper to the top and bottom edges of the toilet roll.
Step 6:
Form the lantern shape as shown.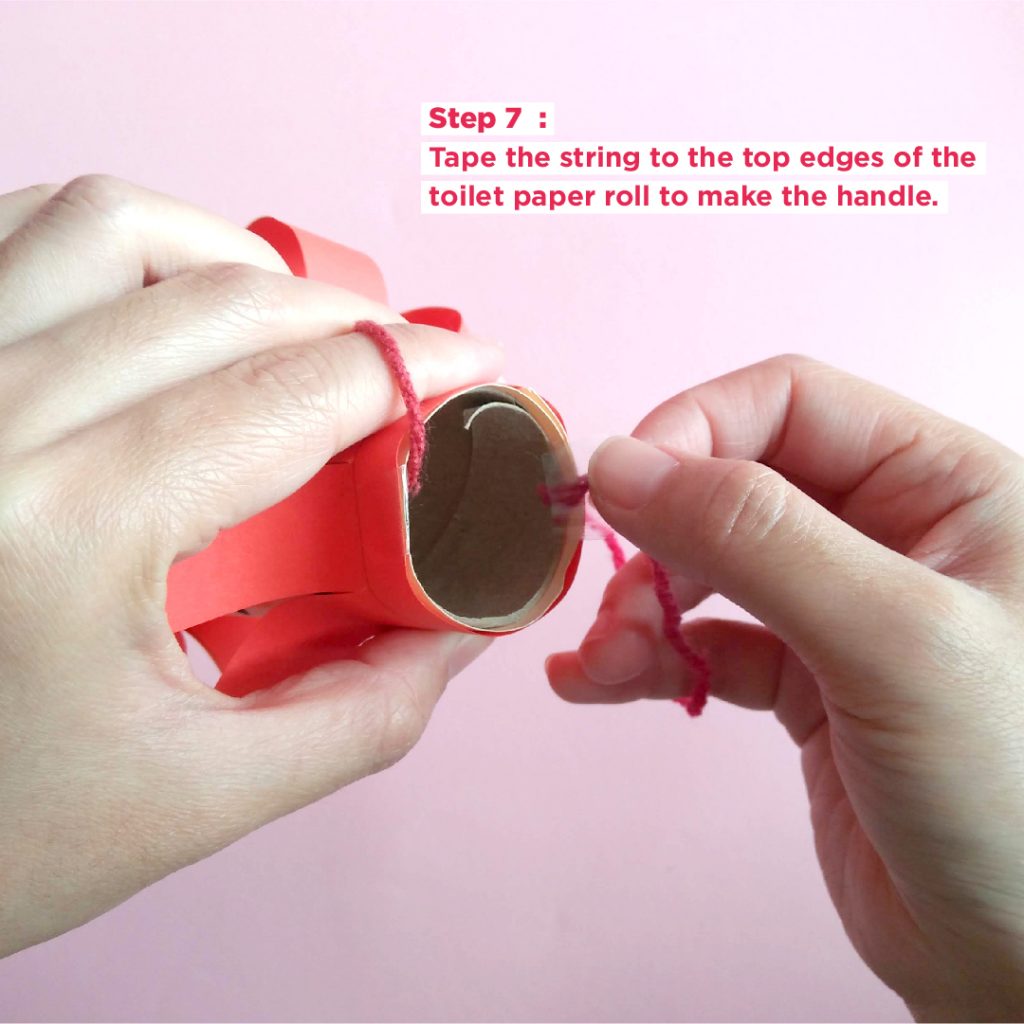 Step 7:
Tape the string to the top edges of the toilet paper roll to make the handle.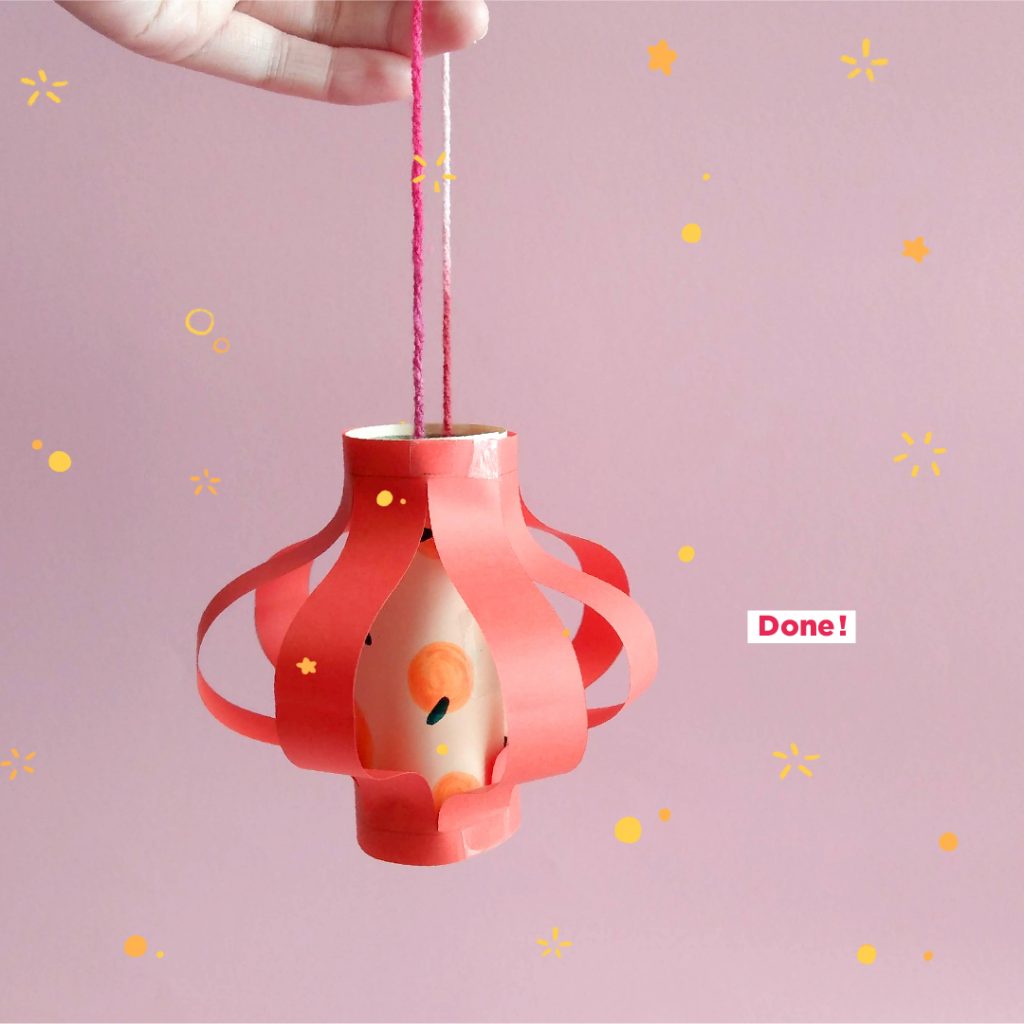 Done! It's time to have fun with your child on the festival! 
Wizard Within is a Malaysia-based company located in Selangor. We are a small team of passionate 'wizards' committed to developing and creating meaningful experiences for both parents and kids. See our books here.