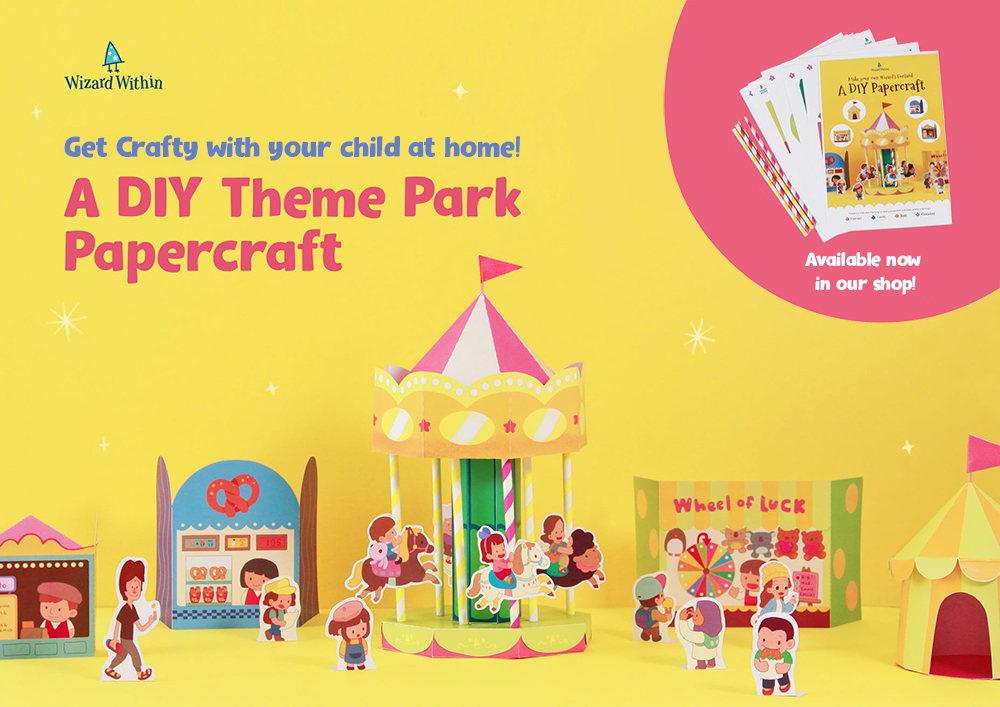 If you have our 'DIY Theme Park Papercraft' , we've made a simple tutorial for you! ✨
Cut out, build and play along the carousel theme park as you read 'Brave Katie in the Wizard's Funland'! The twelve template sheets give you all the characters and props you need to create your own carousel theme park. From brave Katie and her family to the magical carousel, you can play pretend and invent your own version of Brave Katie in the Wizard's Funland! This set is guaranteed to delight children and their friends for hours.
✂

To build your Carousel, you will need:
Scissors (and a grown-up to help)
Glue
Here's a video tutorial on how to make your very own Carousel. Watch the video and follow the instructions. You can also make your own theme park characters to add around the theme park! We hope you had fun building and playing with the Carousel theme park playset. 😊
If you ever made your own carousel, share with us in our Wizard's workshop! We'd love to hear about your learning experience!
Looking for an extraordinary birthday gift for a little one? Check out our storybooks which will delight a child's day!
Wizard Within is a Malaysia-based company located in Selangor. We are a small team of passionate 'wizards' committed to developing and creating meaningful experiences for both parents and kids. See our books here.